My new short story, Mistress Marlene is out now. The inspiration for it was something really personal.
Sometimes, I'm wondering if the reason why I can't let go completely during kinky sexy-times is that I know ogre is doing it to please me. He does his best to impersonate a dominant for me. It doesn't come easy to him, and there's always a palpable insecurity underlying his act.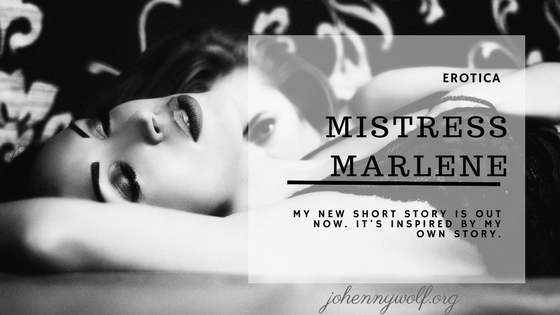 As the feeling of faking it is always present, it's impossible to truly relax into a scene; I can't trust him to always do right. And he never dares to even approach my limits out of fear of crossing them. I never get the spanking I desire, never the power play I yearn for. And because I know that he doesn't mean it when he gives me an order, I can just shrug it off and refuse. Knowing that none of it is serious irks me and provokes my rejection. (Don't get me wrong – I don't want to be forced to do things I didn't consent to. He has my consent to force me into things I did consent to, however.)
I touched upon this incompatibility when I wrote about my anorgasmia. We're too different in too many aspects; I'm kinky, he's vanilla as fuck. Part of why we work as a team despite our vast differences is that we respect them. I'm not forcing him to spank me, but he loves me enough to try.
When I thought about our situation, it sparked the idea for a new story. What if, instead of trying to be something we're not, we would get our fix another way? What if a partner had the strength to admit that this is not for him, but instead of denying his partner to experience the things she desires, he encourages her to seek them out – just not with him?
It's an arrangement that wouldn't work for me and my ogre, but it was fun to explore the idea, and it's a personal story for me. Hanna, my main character, isn't me, is not even like me. She's at the same time more vulnerable and innocent and more daring than I am. And her husband, Christoph, isn't my ogre either. He's opener, more accepting, of himself as well as of his wife.
The working title for this story was A Matter of Taste, as it hinged on Hanna's and Christoph's incompatibility – a difference in taste, if you want. I changed the title to Mistress Marlene, the name of Hanna's professional domme, because of her importance for the relationship of Hanna and Christoph. She changes them, and changes their relationship.
Read on for a sneak peek of Mistress Marlene. Buy here.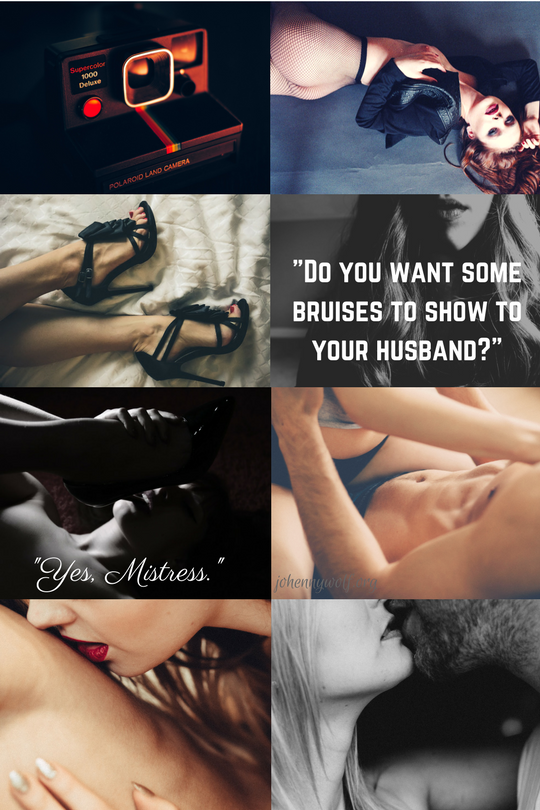 Excerpt "Mistress Marlene"
"Good. Now, tell me: how hard do you want to be spanked? Do you want bruises to show to your husband?"
The question set fire to Hanna's core, and she was almost too distracted by her mistress pulling her panties down, slowly, to remember how to speak. She was hyper-aware of her exposed flesh, and drowning in embarrassment as Marlene cupped her buttocks and spread them apart. Hanna had never been so acutely aware of her nether parts as just then, when Marlene pulled her open and she had no way of covering up.
"Please, Mistress," she whined in distress, not even sure what she was asking for.
"Answer me first. How hard is it going to be?"
Closing her eyes, Hanna allowed the answer to surge up from within, from her guts, and she let it spill over her lips like a moan. "Bruise me."