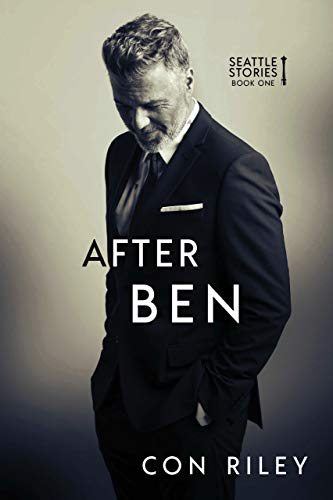 A Seattle Stories novel. A year after the sudden death of his longtime partner, Ben, Theo Anderson is still grieving. The last thing he's looking for is a new lover. But as Theo soon discovers, sometimes life has other plans. While Theo experiences a powerful physical attraction to fellow gym member Peter, it's his new online friend, Morgan, who provides the intellectual challenge to make him come alive. Morgan is witty, brave, and irreverent, and Theo is ready to take the plunge until he discovers Morgan might be half his age. Theo's late partner was significantly older enough to strain Theo's relationship with his family and the potential of another relationship being cut short leaves him gunshy. Theo needs to lay Ben's memory to rest, reconcile with his family, and rekindle neglected friendships if he's to start afresh with a new lover. But Theo isn't the only one with a past. His biggest challenge, in living after Ben, might not be his to face.
Why I loved this book: The loss of a spouse is written with so much empathy here, and the influence the experience has on Theo's decision not to start anything with a younger man is poignant and real. I've cried a lot during this book, ergo, I love it.
Content Warnings: Loss of a spouse, domestic abuse.