What's this? A recipe? Why?
I'm not changing gears, don't worry. But as I'm publishing my next book Pie & Punishment in January (SO SOON!), I thought I'd honor the occasion with my favorite pie recipe. Alright, it's not exactly a pie. It's a traditional cake named after the Austrian city Linz, and has been a family staple for exactly that reason. My grandmother bakes them around Christmas and gives them out to everyone. The longer you let Linzertorte rest, the better it is, so don't plan on eating it the same day when you bake. Wait at least over night.
This recipe contains cherry schnaps – you can leave it out if you prefer. I'm giving you metric measurements, because that's how I roll.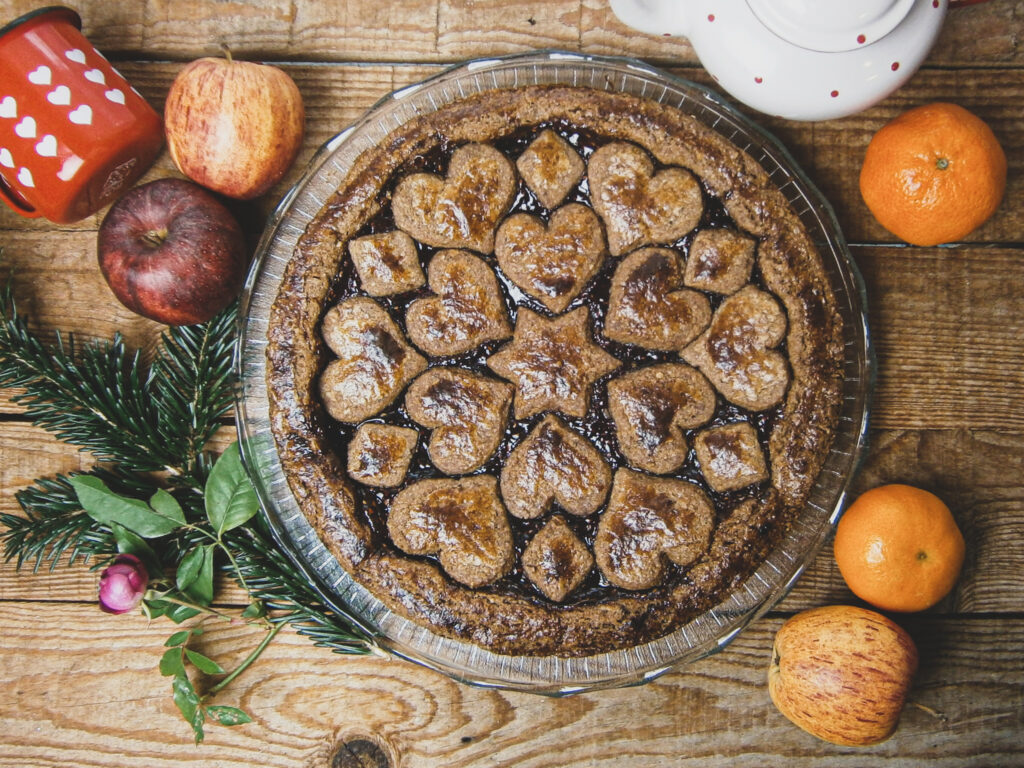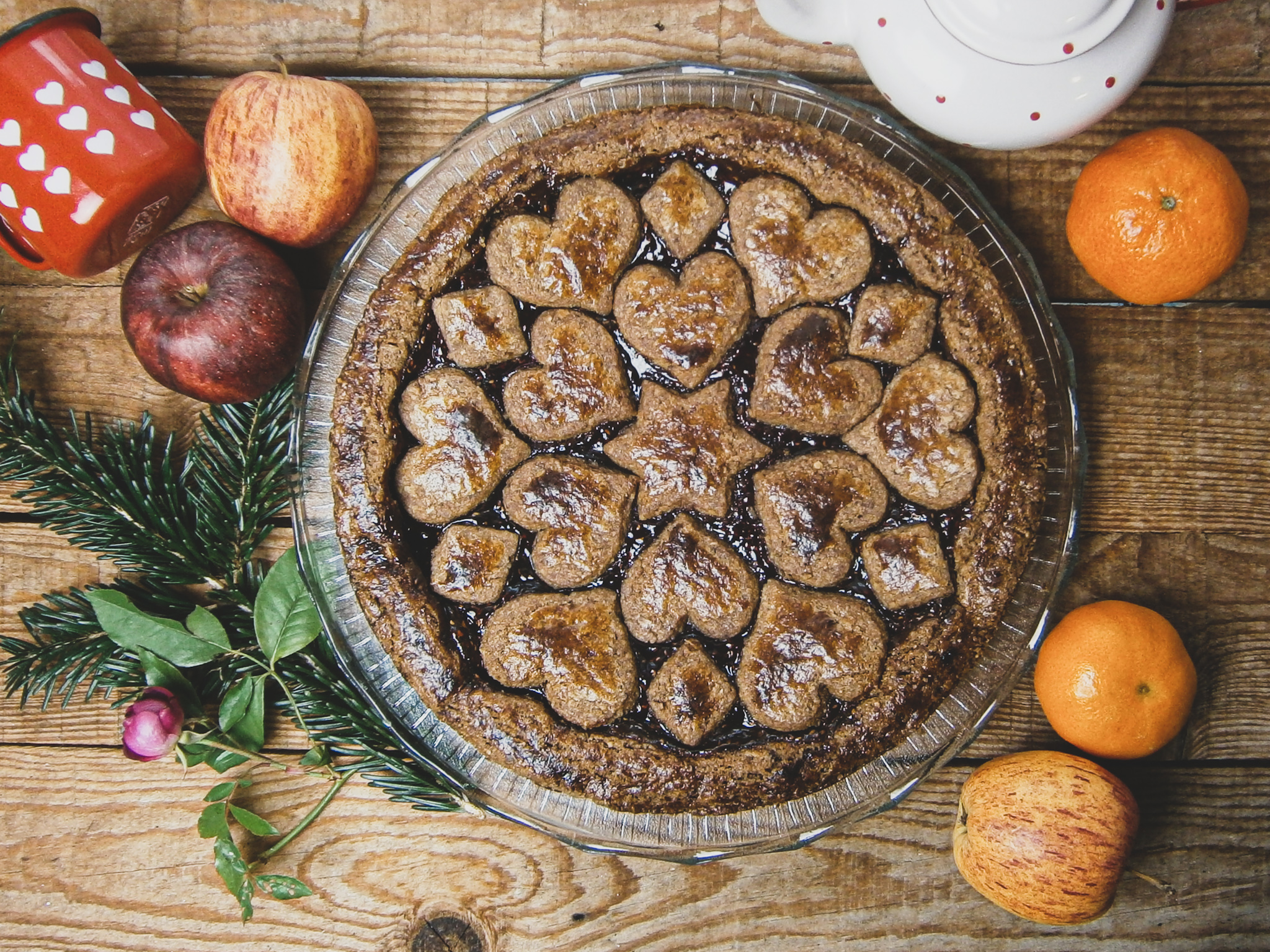 Linzertorte
makes 2 (you can thank me later)
500g flour
400g ground hazelnuts
400g sugar
1 Tbsp ground cocoa
2 tsp cinnammon
1/2 tsp ground cloves
1 Tbsp baking powder
400g butter
1 cl (or 1 Tbsp) cherry schnaps
2 eggs
2 jars of Raspberry jam (between 200 and 300 g/jar; alternatively, mix raspberry and currant jam)
egg yolk with a dash of milk for glazing
Preparation
Mix dry ingredients in a bowl, then add butter, eggs and schnaps and mix/knead into uniform dough.
Split into two, then separate some dough from each portion for the top.
Roll out the bigger portion with flour and place in ∅28cm baking tray. Push the edge up to form a brim/lip and spread a jar of raspberry jam on each pie. Roll out the sectioned dough (approx. 3-5mm) and either cut into stripes to weave, or use a cookie cutter and cut out forms and place on top of jam. Brush with yolk/milk mixture.
Bake 70 minutes at 170°C
Let cool in mold, and rest at least a day. As it rests, the crumbly, yummy pie absorbs the jam. It's a dream.
Enjoy!