Description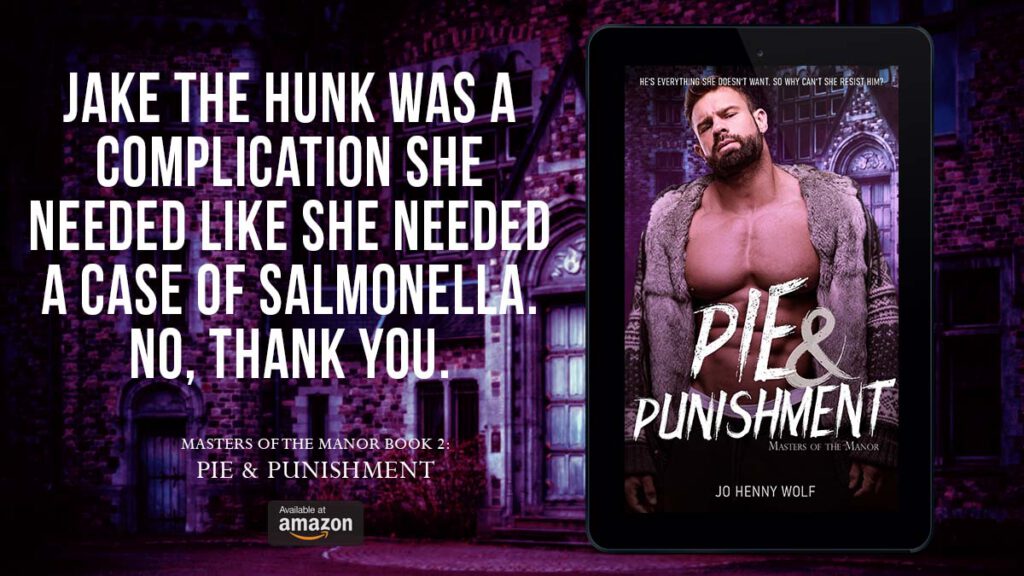 Masters of The Manor, Book 2
It's been 3 years since Mina Knightley lost her husband and Dom, and she's learned to navigate life on her own again. She's fine, no matter what her friends say, and they're dead wrong about one thing: Mina doesn't need another Dom in her life, thank you very much. She has her book and pie shop and a weekly schedule that's set in stone.
Jake Woodson knows what dysfunctional looks like, so why can't he stop dreaming of a family of his own? He runs a business, engages in charity and adopts kittens – and he knows he found the perfect woman to make his dream of a real family come true in sweet, submissive Mina.
It starts with a stolen pie and a weaponized mop, and suddenly Mina finds herself claimed by a Dom who is everything she doesn't want – so why is it so hard to resist his wicked punishments?
Excerpt
"You okay with this?" he asked, so softly. "Holden was posturing. This is play. I won't drag you off by your hair, you know. Unless, you want me to?"
Mischief twinkled in his eyes, and a chasm opened up inside her, wide and deep and needy. It was always there, but most days she kept it hidden behind a smoke screen of stubbornness and indifference, pretending it didn't exist. In Jake, she sensed the power to shatter it, with the way her body softened for him and her spine unknotted and unbent — which was why she'd rebuffed him so vehemently.
She could walk away. He was giving her the choice. But she'd come here to play, and maybe he was exactly the play partner to prove to herself that she didn't need this. At the end of the day, it was just sex, not something life-altering.
Get a fix, get on with life.
With that bit of convoluted logic sorted, she took a deep breath and stepped on the tightrope. "I want this."